Australorps
Welcome to my Photo Album.
Click each link to view larger photo.
This page is still under construction, please check back soon for photos of our Australorps
AUSTRALORP CHICKENS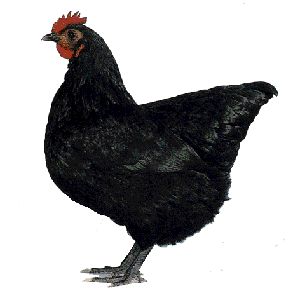 The Australorp is a chicken breed of Australian origin. It is a large, soft-feathered bird, with white toenails, black legs and beak, and a moderately large and upright single comb, with five distinct points. The Australorp is a hardy, docile and a good egg-layer of light brown eggs . The Australorp is a peaceful, dignified, friendly and delightful bird to own.
Proudly seen as our National breed. They are not flighty, they are a tad lazy and real larrikins. A real Aussie breed for sure!


Contact Details
Jenni Hogan-Rees
Bacchus Marsh, VIC, Australia
Email :
[email protected]