Books
FOR THE LOVE OF AUSTRALIAN CATTLE DOGS, WORKING DOGS AND MANS BEST FRIEND.

"Sophie" The Incredible True Adventures of the Castaway Dog
By Emma Pearse, Published 2011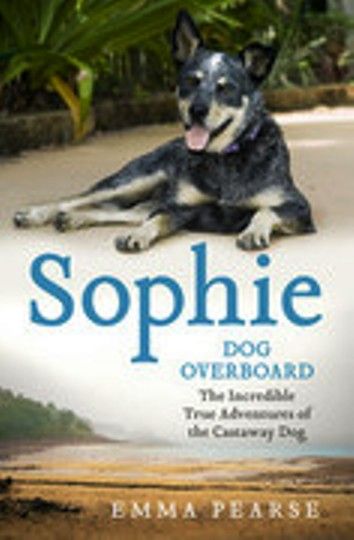 When Jan and Dave Griffith's beloved cattle dog, Sophie, fell overboard from the family yacht during rough weather, they feared the worst. But Sophie, a true Aussie battler, wasn't going to give up that easily. She swam six miles through shark-infested waters to a remote Whitsunday island where she survived for five months before being miraculously reunited with her amazed owners. Sophie, a highly domesticated dog, had been living ferally - and surviving. Yet one glimpse of her owners when they were reunited was enough for the old Sophie to re-emerge.This is an amazing, inspirational story of survival, loyalty and what binds animals and humans together.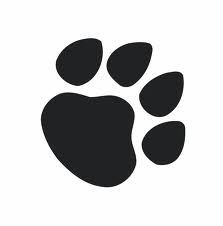 'AUSTRALIAN CATTLE DOGS – OLD TIMERS'
by CHERYL ANN EDWARDS Published 1995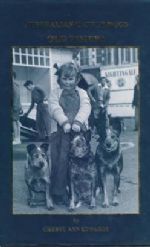 This book was written, printed and published entirely in Australia by this fellow Australian, using references from Australian sources and publications, plus material gathered from our senior breeders. As its name suggests, the book is about the history and development of the Australian Cattle Dog. How lucky present and future Cattle Dog enthusiasts are to have such a work!
The book contains some 335 pages printed on quality paper that lends itself admirably to the excellent reproduction of the numerous old and sometimes damaged photographs. The pages are large, roughly A4 size. The cover has attractive gold embossed lettering, and the dust cover features a charming 1956 photo of a small girl holding three Cattle Dogs. This jacket sets the style of the book in which the history of the Cattle Dog is traced. Australia's old publications, books and newspapers have been used, as well as personal profiles and photos supplied by individual breeders. So, the book is also a pictorial development of the breed. It is the wonderful collection of old photographs which give this book its special appeal.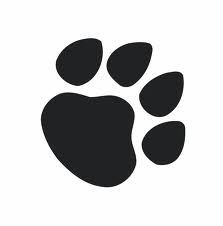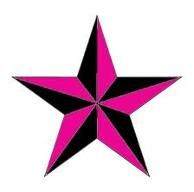 "Great Australian Working Dog Stories" by Angela Goode & Mike Hayes Published 2009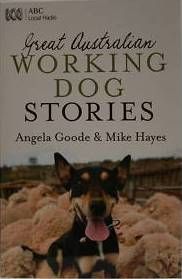 People of the bush regard their working dogs as the nation′s greatest asset. Uncomplaining, tough, never needing to be fussed over, and hugely loyal, dogs rarely go on strike, don′t hit the grog, only occasionally answer back, never ask for a pay rise, scarcely take a sickie and are always ready with infectious enthusiasm to start the day!
Drawn from around 2000 entries received by the ABC COUNTRY HOUR in a nationwide competition, these stories in this classic title take you on a vast farm tour of the country, celebrating the remarkable abilities of working dogs and the pivotal role they play in rural Australia.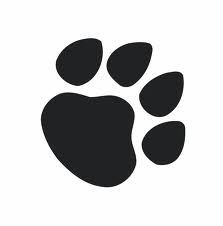 8 State Hurricane Kate: The Journey And Legacy Of A Katrina Cattle Dog
By Jenny Pavlovic. Published 2008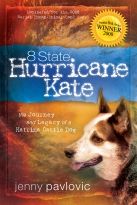 "If you love dogs, you will love 8 State Hurricane Kate." 8 State Hurricane Kate is the unforgettable true story of the powerful bond between a cattle dog rescued from a rooftop and the woman who wouldn't give up on her.
The heartwarming story of Kate's post-Katrina journey is a testament to the will and perseverance of the dog and human spirit! As they make that courageous journey, new worlds open up for Jenny and Kate, an amazing survivor and teacher. Kate's remarkable story, a tale of love, courage, and compassion, has inspired many.
Her legacy is a rescue network that continues to help dogs across the country. 50% of book profits go to the 8 State Kate Fund, providing financial relief for animals in desperate situations.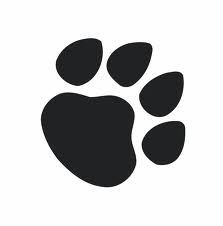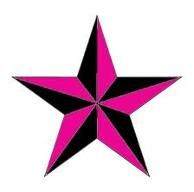 "A Dog Called Blue"
By Noreen Clark. Published 2003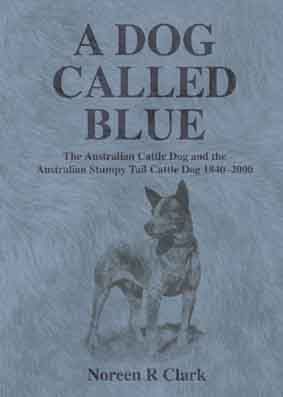 A Dog Called Blue is the first researched and documented history of the Australian Cattle Dog and the Australian Stumpy Tail Cattle Dog to be published.

Set against a background of colonial and later history, the book traces the development of Australia's Cattle Dogs from the Halls Heeler, a working-dog breed developed during the 1830s by Thomas Hall (1808-1870), from a cross between the Dingo and a Drovers Dog strain from the north of England.

The book considers the probable origins of the Drovers Dog, imported by Hall, and the influence of Harry (d.1914) and Jack (d.1909) Bagust on the early Cattle Dog breed. The alleged early Dalmatian infusion is discussed in the context of Robert Kaleski's (1877-1961) mind-set. Kaleski's comments (with photos) on Sydney Royal exhibits, during the 1920s and 1930s, record his concern about the quality of some of these exhibits and the changing breed type he observed.

Chapters by Dr Helen Hewson-Fruend deal with changing breed type since c.1900, the effect of variant Breed Standards, the inheritance of coat colour in both breeds and the inheritance of taillessness in the Australian Stumpy Tail Cattle Dog. Bernadette Merchant reviews the Stumpy Tail Cattle Dog Redevelopment Scheme and the progress of the redeveloped Stumpies.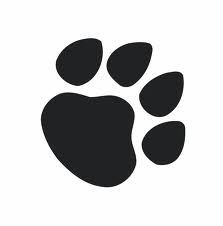 "Training and Working Dogs"

by Scott Lithgow Published 1991

For every good dog able to work things out for itself, there are many more potentially useful dogs unable to do so. Training and Working Dogs will allow every owner of a new pup to train it with confidence and produce an obedient, responsive and alert dog. Although written chiefly for those who use dogs to muster cattle, the book's patient and understanding approach is equally effective for dogs reared to handle other stock, and for dogs kept as pets. This book is a detailed guide to selecting, rearing and training a working dog, and a guide to working with that dog in the mustering and quiet handling of cattle and other types of stock.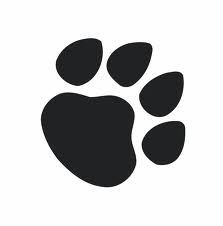 "The Complete Australian Cattle Dog"

By John & Mary Holmes. Published October 1993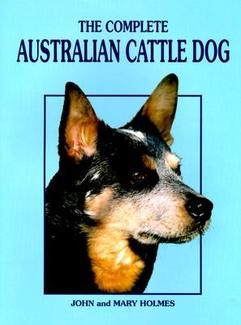 This book examines the rugged dog developed to work in and survive the harsh conditions of the outback, and the breed's evolving global popularity. The authors trace the dog's roots, discuss choice and rearing, and highlight the principles of training.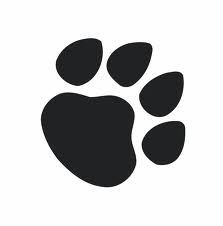 The Good Looking Australian : The Australian Cattle Dog.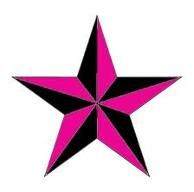 By Connie Redhead Published 1988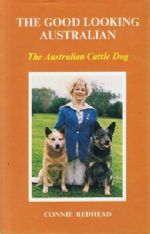 Written by a breed expert, this book covers the history & origin of the Australian Cattle Dog, the original breed standard and the changes made in today's standard, defines the breed characteristics of temperament, allowing the novice to appreciate the good and bad points when purchasing a puppy for show, work, or pet. Discusses anatomy and structure, how to prepare for your new puppy and some basic training, how to prepare for the show ring and how to show. Also a section on breeding and whelping. Many black & white photos, a few in color.
Spud by childrens author John Heffernan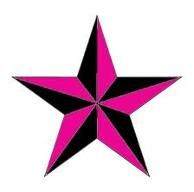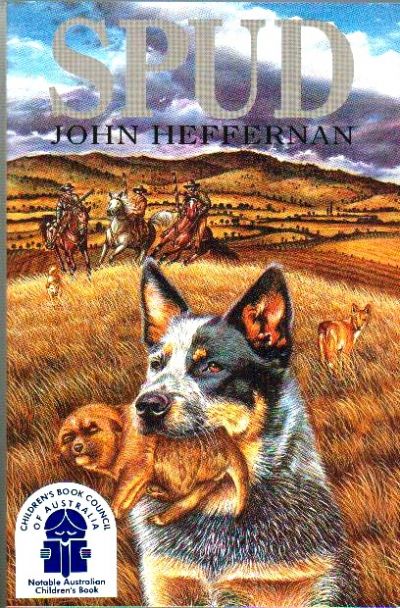 Spud, a blue heeler pup, begins her life in the city, at a time when blue heelers are fashionable. These dogs are bred to work on the land and when Spud is no longer a cute puppy, she is abandoned.

Luckily she is adopted by a new master. She goes to a new home in the country, and receives love and respect from the caring man.

Spud's fortunes change again when she comes under the control of a new owner. He is cruel and violent, and treats her terribly and Spud must rely on her instincts to ensure her survival ...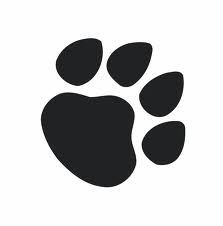 Chips by childrens author John Heffernan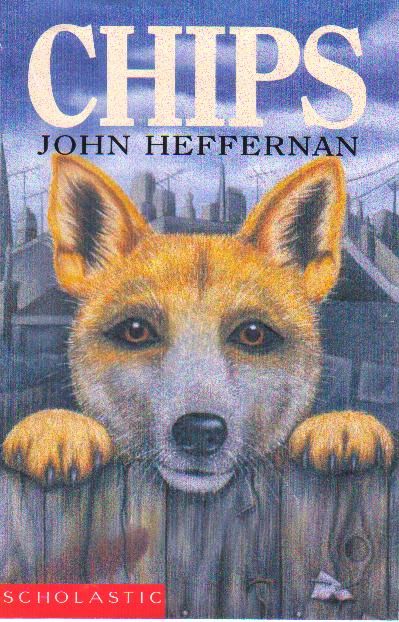 This is the tale of Chips, son of Spud. It takes up the story where Spud finished. But this time the setting is the city, not the country. Different worlds. Different rules. But every bit as dangerous.
When Kylie and her mother left the farm, taking Spud and her strange pup with them, they decided to start a new life in the city. Everything went well for a while. But then Chips grew . . .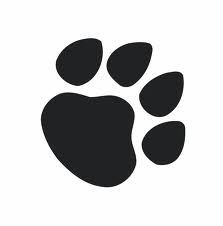 Pup by childrens author John Heffernan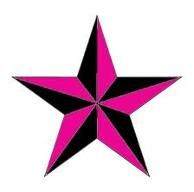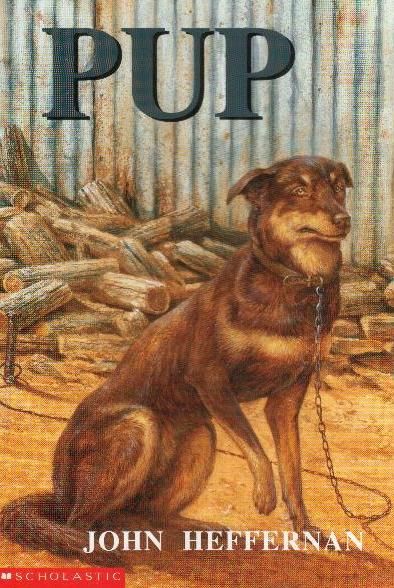 Pup is the only dog left on the farm when Kylie and her mother leave, taking Spud and Chips with them. He is very lonely. Worse still, he alone now has to bear the full weight of Jim Morton's anger and cruelty.
The kelpie had once been a happy, energetic, fun-loving work-dog. But his love of life is being slowly beaten out of him by the man who shouts and screams. The young dog simply must escape if he is to survive.
He does escape, and embarks on a whole new life with a young boy called Jack.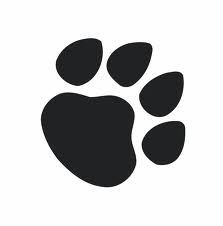 "Kelpie and Cattle Dog - Australian Dogs at Work" by Monty Hamilton-Wilkes & David Cumming Published 1982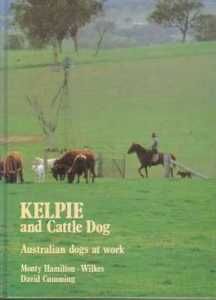 In this book experienced breeders and trainers tell how to train, breed and care for Kelpies and Cattle Dogs, and the fascinating history of the development of the breeds is told.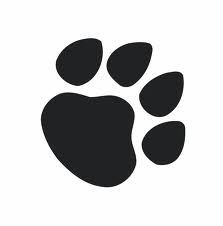 "
The Complete Book of Australian Dogs"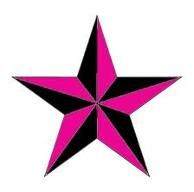 by Angela Sanderson Published 1987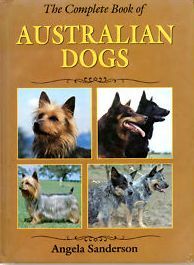 This book, illustrated throughout entirely with full-color and black and white photos, outlines the many breeds of Australian dogs including Silky Terriers, Kelpies and the Australian Cattle dog to name a few. The book tells the history of these breeds and explains their special qualities and standards. It also shows how to care for them, though all are hardy dogs.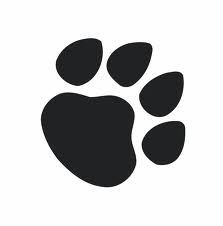 "
Australian Cattle Dogs"

By Narelle Robertson Pulished 1990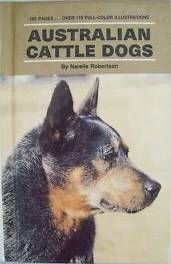 Introducing the Australian Cattle Dog
Standard for the Breed
The Australian Cattle Dog in America
Selecting Your Dog
The New Family Member
Feeding Requirements
Accommodations
Preventive Dental Care
Housebreaking and Training
Behavior Modification
Health Care
The Dog Show World
Owner Concerns
Breeding
Travelling with your Pet
Dog Books from TFH
Index
~~ FULL OF INFORMATION ~~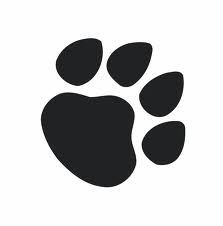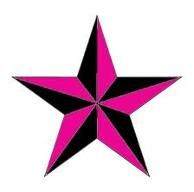 "Australian Cattle Dogs - Text book information for breeder, judge and owners" by Colleen Mitchell Published 2007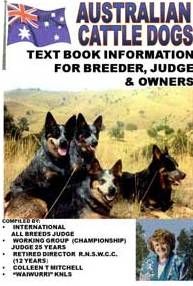 Approx. 254 pages, 184 Full Colour illustrations & diagrams + 101 part colour illustrations and diagrams, with 80 more in Black & White.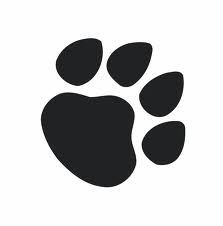 Saving Private Sarbi
The True Story of Australia's Canine War Hero by Sandra Lee. Published 2011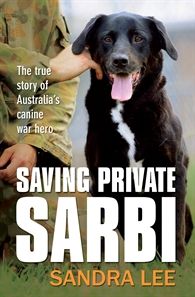 SAVING PRIVATE SARBI is the dramatic and heart-warming true story of a scruffy black Labrador-cross trained by the Australian Army as an explosives detection dog for the most dangerous combat mission imaginable. This canine warrior went missing in action following an historic battle between the elite SAS and the Taliban in Afghanistan in 2008. Fourteen months later the plucky black pooch was found by an American Special Forces officer patrolling a village in a region known to be a Taliban stronghold. Against all odds, Sarbi had survived her injuries, the enemy's weapons, two bitter winters, one brutal summer and the harsh unforgiving landscape on her own. She was the miracle dog of Tarin Kowt. Sarbi's story, and those of the other brave Australian Army dogs in Afghanistan, will resonate with anyone who understands the power of friendship, and the rewards of unbidden loyalty, trust and devotion. It will appeal to all those who appreciate the selflessness of serving your country and the inherent risks of putting your life on the line for others. And it will strike a chord with anyone who has experienced the magical connection between humans and their dogs.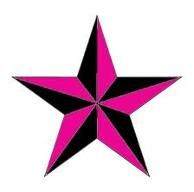 Red Dog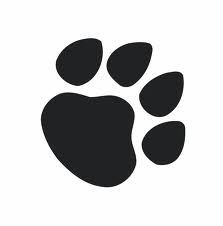 Contact Details
Jenni Hogan-Rees
Bacchus Marsh, VIC, Australia
Email :
[email protected]