Media Reports
CRESWICK LIGHT HORSE TROOP IN THE NEWS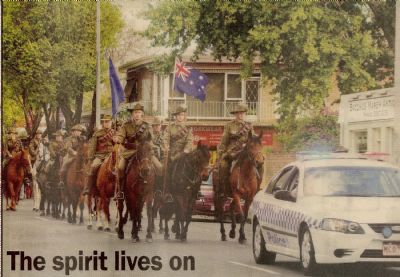 By Anne Van Alkemade
A good crowd witnessed the Bacchus Marsh RSL sub-branch annual ANZAC parade on Sunday in near perfect weather for what was a fine spectacle.
Led by the Creswick Blue Light/RSL Light Horse Troop and the Clans O' The West Pipe Band, the many local returned servicemen and women were joined by troupes of Girl Guides, Venturers, secondary and primary students, police and emergency services personnel.
Grant and Main Streets were lined with people who have remembered past parades or to eatch friends and relatives marching.
The parade ended at the cenopath at the front of the RSL Hall in Main St with a wreath laying ceremony and short service by Anglican minister Rev Darryl Couch. All were invited to afternoon tea afterwards, as well as enjoyed music performed by the Western Region Concert Band and Choir.
Stan Franklin, branch president, said it was very pleasing to see so many people turn out for the ANZAC week parade. He said holding the event a week before ANZAC Day means local people will be able to attend the Melbourne event on Saturday 25 April, however the sub-branch will hold its own dawn service next Saturday as it traditional.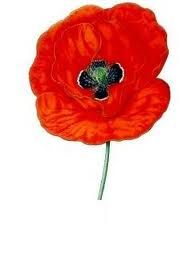 CLUNES COMMUNITY NEWS
CLUNES TOURIST & DEVELOPMENT ASSOCIATION INC. PUBLISHED MONTHLY MAY 2010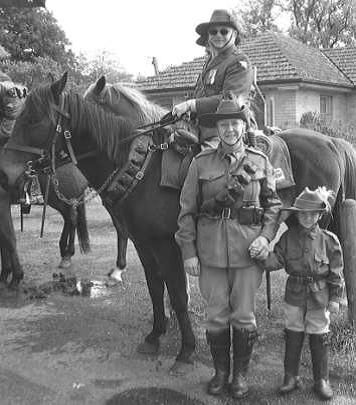 Clunes resident Myra King in her uniform with the youngest member of the Creswick Light Horse Troop, Lachlan Thomas. The dedicated volunteers of the Creswick Light Horse Troop attended the Creswick Dawn Service, then headed up to Avoca to attend there as well.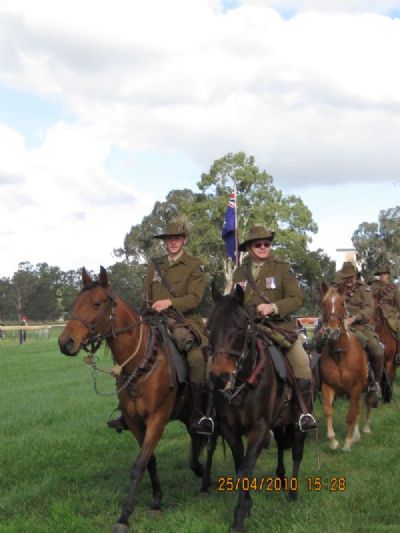 Crewsick Light Horse Troop parades at the Avoca Races 2010.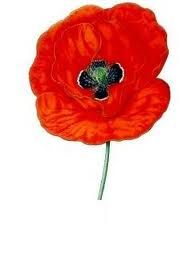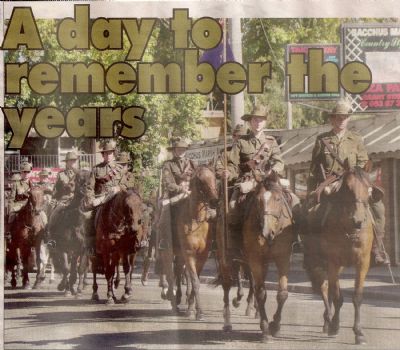 The Creswick Light Horse Troop led the Bacchus Marsh Anzac Parade on Sunday from 2pm, with the biggest turnout for the day according to Bacchus Marsh RSL president Stan Franklin. Perfect weather and great crowds along the route from Bacchus marsh Hospital to the public hall greeted the spectacle. By: Kate Taylor Photo: Anne Van Alkemade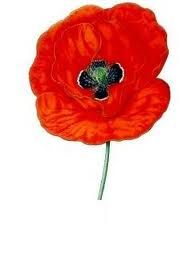 Anzac Honour for Creswick Light Horse Troop
BY KIM QUINLAN 21 Apr, 2011 10:46PM
The Creswick RSL Light Horse Troop will lead the Melbourne Anzac Day parade on Monday, becoming the first non-military group to head up the march.
Six members of the troop will initially lead the inner city march, expected to be watched by tens of thousands of onlookers, before being joined by another 20 members further into the main procession.
The Creswick troop, part of the town's youth alliance, were invited to lead the parade by the state branch of the RSL, an honour not taken lightly by troop co-founder Gary Chandler. While the invitation is a great feather in the cap for troop members, it will mean they will not be participating at the Anzac Day march at Creswick on Monday.
"Leading the Melbourne parade will be a great honour. It is fantastic to see the young people of the troop selected. They will help carry on this tradition into the future," Mr Chandler said.
"The lead for the Melbourne march is normally reserved for ex-military personnel, so for the Creswick troop to be asked is a true honour".
The age of troop participants in the Melbourne parade ranges from 13 to 70 years.
At 70, Creswick troop memeber Barry Burrowes will be the oldest rider in the lead group.
"This is a big honour for Gary and a tribute to the amount of work he has put in to getting this troop together," said Mr Burrowes, who is looking forward to catching up with old Diggers on Anzac Day. "I'm looking forward to talking to these old fellowes and seeing the huge crowd along the road".
The Creswick RSL Light Horse Troop has also been asked to man each gateway at the MCG before the traditional Anzac Day clash between AFL greats Essendon and Collingwood on Monday afternoon. Troop members have also been invited to lead Governor-General Quentin Bryce in the Reserve Forces Day march on July 3rd.
Formed in 1995, the Creswick RSL Light Horse Troop is a re-enactment group of the 4th Light Horse Regiment which served in Gallipoli, the Middle East and France and known widely as one of the two regiments in the charge at Beersheba during World War 1.
The Creswick troop now has four sub-troops - Corangamite (Warrnambool), Horsham, Bairnsdale and Yarra Valley.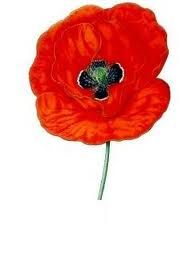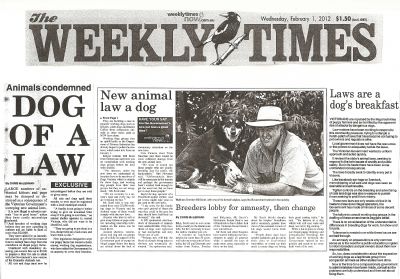 A DOG OF A LAW By. Chris McLennan
Large numbers of unwanted kittens and pups may be dumped or destroyed as a consequence of the Victorian Government's sweeping new animal laws.
It is now illegal to advertise animals "free to a good home" unless they have costly microchips implanted. And breeders of working dogs believe they are now operating as outlaws and are liable to fines of more than $20,000.
They have called for an immediate amnesty to give the Government time to exempt farm dogs from the crackdown on illegal puppy farms.
Combined with mandatory desexing, pet owners face up to $1000 to prepare a litter for sale to abide with the Government's new version of the Domestic Animals Act.
All cats and dogs must now be microchipped before they are sold or given away. All cats and dogs aged three months or over must be registered with a local municipal council. "A family is not going to bother trying to give an unwanted litter away if it is going to cost them," an animal shelter operator in central Victoria, who did not want to be identified, said.
"They are going to put them in a box, dump them on a back road, and leave them to die".
New legislation designed to wipe out puppy farms has caused a storm amoung working dog organisations, who have asked the Government for an amnesty to cover their breeders.
They are building a case to seperate working dogs such as Kelpies, Cattle Dogs and Border Collies from companion animals as other states such as NSW have done.
Working dogs groups face an uphill battle as the Department of Primary Industries has already begun to police the new laws, whoch came into force on January 1.
Kelpie breeder Bill Scott from Glenrowan said there was no consultation with working dogs groups before the laws were drafted.
"For instance, under the new laws we understand all breeders have to be members of Dogs Victoria which is mainly for show dogs, and working dog people have their own groups but they are not recognised," Mr Scott said.
"We are currently in a no-man's land and every day we are breaking the law". Mr Scott said it was estimated there were 25,000 working dogs in Victoria and he doubted many of them would comply with the new laws.
Anyone who tries to sell or give away kittens or pups without including microchip information on the notice can be fined $610. Animals shelters, veterinarrians and dog and cat groups are all solidly in support of the Government push to stamp out illegal puppy famrs but many are critical about the lack of cummunity education on the new laws.
Cats Victoria chair Trish Newman said there would be some collateral damage from the new laws. "We want to stamp out those people who are cruelly breeding just for profit, the backyarders," Mrs Newman said. "Unfortunately, there will be some pain in the interim and perhals the Government hasn't worked hard enough to get the word out, but we have got to stop these people."
Ingrid Arving, operator of a Broadford animals shelter, said pet lovers might take years to get used to the new laws. "I am very sorry for the family thatn can't get rid of litters the way they could in the past, but they should have had their cat de-sexed," she said.
A DPI spokesman said hundreds of thousands or animals were unidentifiable. Only two thirds of dogs were registered or had microchips and only 30 percent of cats. "Perhaps this will halt the flood of animals being taken to shelters and eventually destroyed," the spokesman said.
Bill Scott used to own some Kelly country in the Glenrowan hills, but he's not ready to share the outlaw moniker just yet. A breeder of renowned Kelpies for more than 30 years, with sales to every state of Australia, the USA and Denmark and orders from France, Sweden and Belfium, Mr Scott's Stockman Kelpie Stud is one of hundreds to have fallen foul of the Victorian Government's new animal laws.
Mr Scott and other breeders have started lobbying the Government to apply an amnesty while it amends the laws to make more sense, especially to those on the land. Mr Scott thinks deeply about his Kelpies' bloodlines and a necessary genetic base most of the eventual owners of his dogs would know little about.
"People these days have smaller paddocks and go out in their utes or four-wheel motorbikes to round up their stock so many dogs are losing their good casting traits,", he said. "We believe in a dog which will still cast wide and deep, we call it big casting."
While a fan of plans to stamp out illegal puppy farming and irresponsible breeding, Mr Scott said he believed the Government rushed in too quickly and needs to do some draft work of its own.
LAWS ARE A DOG'S BREAKFAST
Victorians are repulsed by the illegal activities of puppy farmers and as horrified by the apparent rise of attacks by dangerous dogs. Law-makers have been working to respond to this community pressure, trying to untangle a hotch-potch of laws that have become confusing to pet owners and regulators alike.
Local Government does not have the resources of the powers to adequately tackle the issue. The Victorian Government wanted a uniform approach and acted quickly. It revised the state's animal laws, seeking to respond to the twin issues of cruelty and public safety. But in its haste there have been some unintended consequences.
The laws broadly seek to identify every pet in Victoria. Like traceback ear-tags on livestock, microchipping of all cats and dogs was seen as desirable and achievabel. Tighter controls on the breeding and advertising of cats and dogs was also a weapon to punish those seeking to profit from misery.
These new laws are only weeks old but in its haste to close down illegal operators, the Government has hade criminals of some decent people. The failure to consult working dog groups in the drafting of these amendments beggars belief. There is no consideration of the understandable differences in breeding dogs for work, for show and for pets.
Tolerance is needed now while these issues are worked through. An amnesty on prosecutions in only common sense as is the need for a public education program to inform breeders and pet owners about their new responsibilities.
So, too, does consideration about the seperation of working dogs as a legitimate group from companion animals as other states have done. Now is the time for a compassionate Government to admit mistakes have been made, consult so the problems are fully understood and then set about fixing them.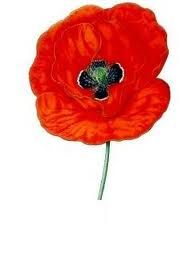 Australian National Kennel Council
Media Release
15 September 2009
For further information or interviews, please contact:
Tomas Ganderton 0401 927 653, email: [email protected] or
Dr Peter Higgins 0410 67 63 65
Becoming a Dog Breeder in Australia
- Have you got what it takes? -
Dog breeding is a rigorous, time-consuming activity that requires a great deal of education and commitment. Registered breeders in Australia are passionate about improving the health of future generations of their breed, and go through stringent ongoing education programs. The Australian National Kennel Council (ANKC) calls for prospective owners to support this by asking for proof of registration upfront, and check that the puppies are bred in a clean and healthy environment.
A dog breeder is someone who intentionally mates dog specimens together for a specific outcome. Pedigree dog breeders plan their breeding from a long term perspective, and endeavour to improve the health of their breed's future generations. Registered breeders in Australia must abide by rules and regulations, and a Code of Ethics, determined by the ANKC.
Breeders are passionate about their breed. They must have kennels of sufficient size to handle the operation they carry out, and must have enough time to take proper care of their dogs and puppies.
"Dog breeding is a labour of love. It demands very long hours. There is little money in it, in fact, when done properly, the majority of breeders will be lucky to break even.", says veterinarian and ANKC spokesman Dr Peter Higgins.
Registered breeders undertake a rigorous education regime. Breeders have to pass an examination just to get a kennel name. They meet regularly, and journals are published to ensure that new research developments are communicated and implemented as quickly as possible.
"Breeders know their dogs like the back of their hand, but dog judges are particularly knowledgeable about pedigree dog breeds. If they want to be an all breeds judge, they must pass a theory, and practical, examination for every breed of dog. This takes a minimum of 14 years of continuous study. They are, therefore, especially sensitive to genetic diseases facing dog breeds, and will not reward an unhealthy dog.", states Dr Higgins.
Most importantly, breeders must strive for the future generation of puppies to be healthier than the previous. By intentionally mating certain dogs in an informed and educated way, it is possible for hereditary diseases to be bred out, or the severity of the disease reduced. This is a long-term process that requires a considerable amount of knowledge.
"Research projects funded in part by ANKC puppy registration fees have helped develop tests for a range of genetic diseases. For example, Osteochondrosis Dissecans (OCD), a painful joint disease, and Hip Dysplasia (HD), have both decreased in incidence significantly because of a 15 year programme partnering with the Australian Veterinary Association.", Dr Higgins outlines.
Unregistered breeders pose a threat to registered breeders, dog owners, and to society because they are not required to abide by any ethical standards. They often cut corners to make a quick profit. "These types of operations give registered breeders a bad name because they are often lumped into the same category.
They are counterproductive to the majority of responsible breeders who aim to improve their dogs.", says Dr Higgins.
"Ethical and responsible breeding has allowed most breeds to improve in structure and temperament. This depends on continuing education; show us the science and we will apply it. I would like to see prospective owners taking greater steps to ensure that the breeder they buy their dog from is fully registered with the ANKC. This would be the best thing for the owner, the dog, and our society.", explains Dr Higgins.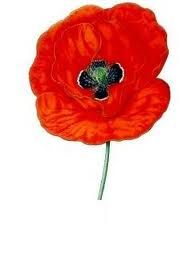 APRIL 4, 2012 4:27am
By Chalpat Sonti
It was a first, and judging by the response, it won't be the last.
Seymour's inaugural Military Heritage Weekend was held from Friday to Sunday, and with plenty to see and do, combined with balmy autumn weather, there was a good buzz about town and the surrounding areas.
The weekend kicked off with a parade down Station St on Friday evening, followed by a spectacular fireworks display at Kings Park.
Saturday saw plenty of indoor and outdoor activities, from a craft market and swap meet to a Historical Society display, art exhibition and horse-drawn tour of Seymour streets.
The highlight of Sunday — and perhaps the whole weekend — was a guided tour of Light Horse Memorial Park by renowned military historian Tim Whitford, whose wonderful piece on Seymour's military history in last week's Telegraph was the ideal introduction to the whole event.
He was ably supported by the Creswick Light Horse Re-enactment Troop and the Australian Great War Association.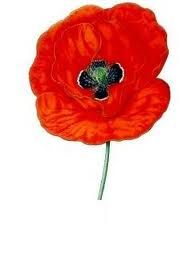 Contact Details
Jenni Hogan-Rees
Bacchus Marsh, VIC, Australia
Email :
[email protected]