Litters / Pups Available
.
NO PUPS AVAILABLE
Please complete the below form to express your interst in a pup from Kangablue.
https://webs.dogs.net.au/kangablue/uploads/documents/Pup-Expression-of-Interest-Form-pdf.pdf
Kangablue announces 3 Female pups born Melbourne Cup Day 2013 to Kangablue Shiralee & Sunnyacres Carter.
ALL PUPS ARE SOLD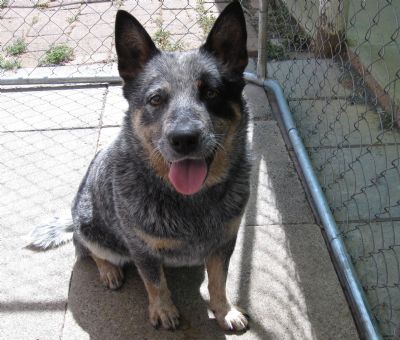 'Kangablue Shiralee'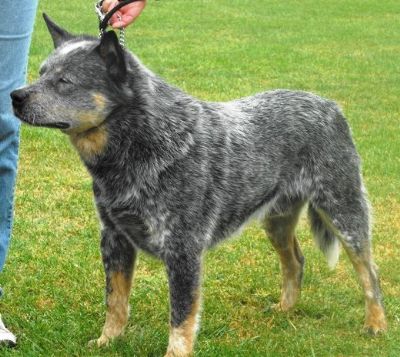 'Sunnyacres Carter'
Enquiries preferred by Email..
***********************************************************************************************************************************
Kangablue announces 5 puppies born on Remembrance Day 11.11.2011. 3M & 2F to:
Kangablue Rouseabout
and
Ch. Strathblue Country Music.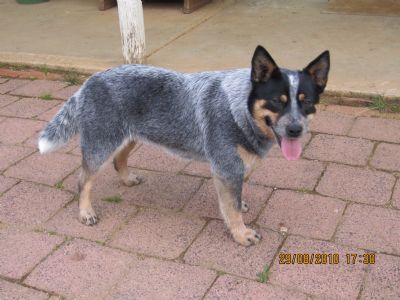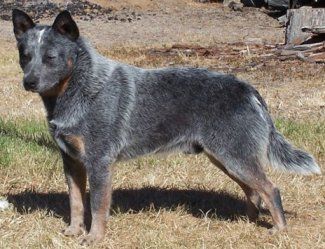 Kangablue Rouseabout Aust. Ch. Strathblue Country Music
(see more pics on "Our ACD's" page) (Best Of Breed - Royal Melbourne Show 2009)
Kangablue pups are raised inside and have been handled by many people & children since birth. We strive to produce healthy, strong, problem free pups that are sound for work, show or family pets.
The price of our Australian Cattle Dog pups includes the following:
1st Vaccination at 6 weeks of age,
Worming every 2 weeks,
Vet checked and vaccination certificate,
Registration/Pedigree papers with Dogs Victoria,
Micro-Chip,
Puppy pack including care instructions for your new pup,
Lifetime of breeder support,
Care & housing of you pup until 8 weeks of age,
PRA Tested A or B (by parentage).
Extended Stays, Export Requirements, Additional Vaccinations/Testing, Transport or Shipping Costs, Written Veterinary Health Guarantees, Additional Veterinary Requirments etc. can be arranged and will be charged in addition to the cost of your pup.
We do not breed for profit or income and we are not a puppy farm or a business. We are a registered kennel and operate to a strict code of ethics in compliance with Dogs Victoria.
A 50% deposit is required and is transferable but non-refundable. A waiting list may apply for our pups so please register your interest early to avoid disappointment. Inspection of our kennels is available by appointment only.
Pups are not available for collection prior to 8 weeks of age as it is important for their development to spend the first 8 weeks of their lives with their mother and their siblings. During this time the mother teaches them vital social skills and playtime with their litter mates is also important to their development.
You will be sent regular updates and photos of your pup whilst in our care and we expect that you do the same once you have taken your pup home. Not only do we like to see and hear how they are progressing and fitting into your lifestyle, it is essential for our breeding program to get feedback from you.
Australian Cattle Dog pups are all born white with their black markings. Their coat changes color at about 5 weeks of age.
Below are some pictures of pups from previous litters.
Please contact us for availability and pricing of pups.
Please note that we do not breed Red Australian Cattle Dogs only Blue.
"There's no psychiatrist in the world like a puppy licking your face"
-Author Ben Williams-
Welcome to our Photo Album
Click each photo to enlarge
Contact Details
Jenni Hogan-Rees
Bacchus Marsh, VIC, Australia
Email :
[email protected]